Making disabled skiing and snowboarding accessible
 Adaptive Snowsports Canterbury is a registered Incorporated Society with a proven track record of providing practical support to skiers and snowboarders with disabilities. We have been in operation for nearly 50 years and have provided thousands of ski days for people with a wide range of disabilities.
Every week we pick up members in Christchurch and take them to ski areas in our specially equipped vans, offer help with organising ski passes and rental equipment, then ski and snowboard together in a safe and fun environment with our qualified Instructors and trained helpers. We also run annual ski and snowboard camps, end-of-year celebrations and more. Find out more about what we do each winter on our activities page. 
We are an inclusive organization and welcome members of any age, gender, sexual orientation, religion or ethnicity.
ASC is a not for profit organisation run by volunteers. We rely heavily on fundraising from trusts, from selling Bargain Books that contain ski pass discounts, and the assistance of Mt Hutt staff to make skiing and snowboarding affordable to our members.
We have fully qualified instructors and volunteer helpers.
Meet our adaptive skiing instructors
Joe Hurrell
Chief Instructor
"I just love to ski" says Joe our Head Instructor.  Joe has been skiing for over 25 years and has spent the last 14 years coordinating and instructing for Adaptive Snowsports Canterbury.  He has an impressive array of BASI accredited qualifications, as well as race coaching and adaptive teaching qualifications. The thing that sets Joe apart is his infinite patience and ability to understand each member's skiing needs and respond appropriately.  On top of all this Joe is one of our mountain trained van drivers and he demonstrates a mean culinary skill when we go on our ski camps.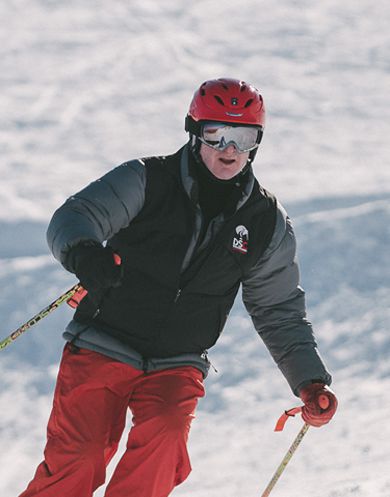 Instructors/Helpers
"Helping others enjoy the mountain makes my day" is a classic quote from our Instructors/Helpers.  They are all volunteers who support each member individually to make it possible for everyone to ski or snowboard to their potential. Within the support group there are a diverse range of formal international ski and adaptive teaching qualifications which is matched by their experience and enthusiasm. They make sure that every member has the safe support they need for their day on the mountain and ensure it is also an enjoyable day for everyone